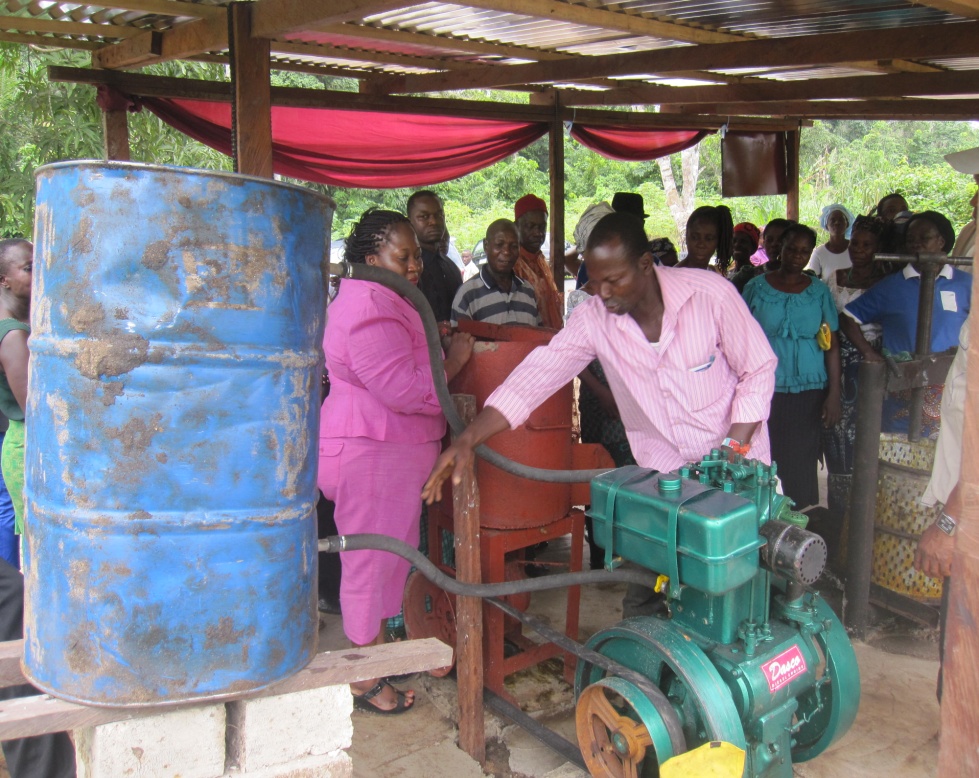 Leadership Initiative for Transformation and Empowerment (LITE-Africa) with support from Oxfam Novib is providing enterprise equipments to cooperative groups in four selected communities in Isoko South LGA of Delta State and Yenegoa LGA, Bayelsa state.
This is part of LITE-Africa's 5- year project entitled Oxfam Novib Livelihood and Governance (ONLAG) which started in 2009. With 75% women participation, ONLAG focuses on promoting socio-economic and political participation of women in governance in the Niger Delta.
Through our enterprise financing programme, Cooperatives in Aviara and Enhwe Community in Isoko south LGA are being provided with Palm Oil processing facilities and Cassava Processing Machine respectively whilst Ayama and Zarama Community in Yenegoa LGA will receive Cassava Processing Machines.
This intervention is aimed at strengthening these cooperatives in order to increase their existing income, create employment for youths within these communities and invariably reduce poverty.
The handover ceremony will hold at the respective communities on Tuesday 10th June 2014 in Isoko south LGA and Wednesday 11th June 2014 at Yenegoa LGA.