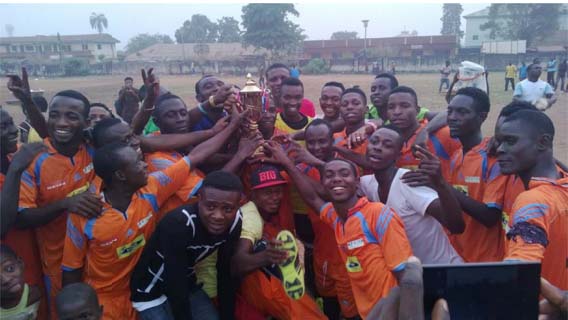 On the 13th and 16th December 2014, LITE-Africa hosted a football for peace competition in Uvwie and Oshimili South LGAs respectively in Delta State. The event is an integral part the Strengthening Youth Engagement in Development (SYED) project which seeks to address youth involvement in violent behaviour by working to enhance youth ability to manage conflict towards ensuring long-term stability and economic development in the Niger Delta. SYED is funded by the US Department of States through Stakeholder Democracy Network.
The football competitions which took place at Ekpan police stations football, Warri and Ogbe Primary school ground, Cable Point Asaba, brought together a wide range of stakeholders from community chiefs, elders, youth and women group's opinion leaders, representatives of LGAs and media amongst others.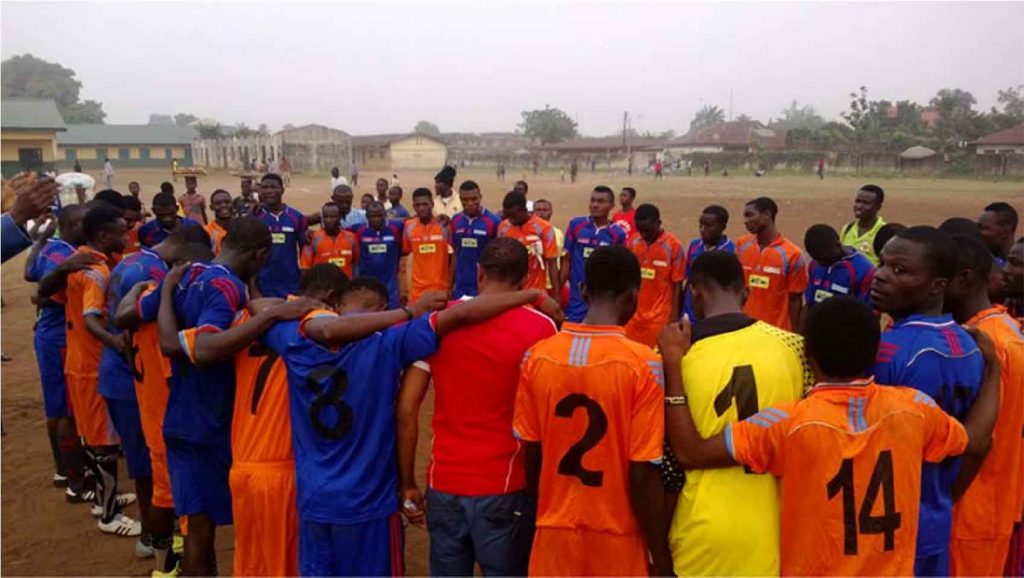 The football competition match was used to share peace moment and spectators were sensitized on the need to shun violence and support the peaceful coexistence of communities even as we enter into the election year. The footballers and the communities' foes joined the campaign against violence by carrying the "Stop Violence" posters provided around the pitch in solidarity of campaign to shun violence and engage in useful ventures.
In an opening speech, Mr. Jerry Nwigwe, Senior Programmes Manager LITE-Africa said the football competition is meant to promote peaceful coexistence and mutual trust among communities. He urged them to use the football kits which had been provided to all project communities to promote peace work in the communities.
In Uvwie LGA, Effurun community defeated their opponent Ugbolokposo by 2-0 whilst LGA Umueze community defeated Umuagwu by 2-1 in Oshimilli South.
While handing over the trophy and price gift to Effurun and Umuezi communities, Mrs Brenda Bepeh, Assistant  Program Manager, Stakeholder Democracy Network (SDN) encouraged communities to support the initiative and as it would be great for it to become an annual event.
The Captain of Umuezei Community Mr. Cyril said the football for peace is a laudable initiative and has built more trust between our communities. He thanked LITE-Africa and SDN for selecting Umueze community for the SYED Project.