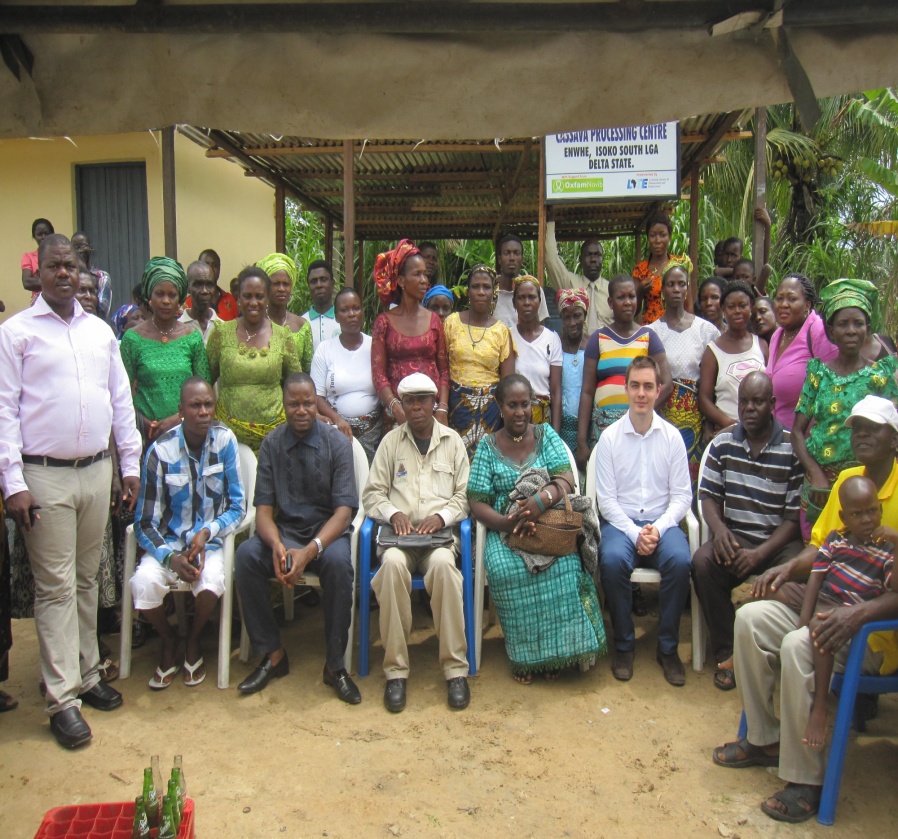 LITE-Africa as part of its Oxfam Novib Livelihood and Governance (ONLAG) project has commissioned three cassava and one oil processing facility in Aviara and Enwhe community in Isokoh LGA and Ayama and Zarama community in Yenegoa LGA to provide alternate source of livelihood to women in these communities. This was made possible through a generous support from Oxfam Novib as part of the 5 year efforts in enhancing socio economic and political participation of women in decision making in the Niger Delta.
The commissioning ceremony was attended by representatives of Oxfam Novib, Chairman of Yenegoa LGA, Programme Manager Agricultural Development Programme (ADP), Women Cooperative Members as well as other Community leaders.
Speaking at the event, the Secretary of Aviara Community CDC, Arawo Aristif said LITE –Africa began working in Aviara since 2009 via its ONLAG project providing them with farm inputs, equipments and various skill acquisition training amongst others. He noted that the community has developed a slogan for LITE-Africa and Oxfam ''the people that brought cassava stems". Arawo Aristif assured all that they would utilize the facilities judiciously and maintain them.
The ONLAG project which has 75% women participation focuses on enhancing existing livelihood and providing alternative livelihood to local communities as a means of reducing poverty and increasing household disposable income.
Other objectives of the programme, the Senior Programme Manager of LITE-Africa Jerry Nwigwe said was to promote socio-economic and political participation of women in governance in the Niger Delta and ensuring traceable changes occur in a bit to sustain our efforts. Speaking further, Jerry Nwigwe thanked community members for hosting LITE-Africa for the past 4 years and emphasized that the facilities being commissioned is for the entire community and should be seen as a solidarity project that will foster peace and togetherness.
Ms Ann Onyenudia from Community of Development Partners who represented Oxfam called on Aviara and Enhwe community to make effective use of the facilities provided to them, promising that Oxfam as an organisation will continue to deliver on its mandate to find solutions to poverty, ensuring that poor people can improve their lives and livelihoods and have a say in decisions that affect them. She took time off to commend the communities for their hospitality, show of commitment and sustained cooperation with LITE-Africa throughout the duration of the project.
The representative of the Royal Highness of Aviara Community A.A.T Idume who commissioned the facility thanked Oxfam and LITE-Africa for citing the project in their community. He disclosed that with the equipment would boost economic development of the community and urged the community to take ownership of the projects, make good use of it and encourage neighboring communities to emulate them.In Zarama and Ayama Community, the Representative of the Chairman of Yenegoa LGA Barr. Agbafor Maweya commended the effort of LITE-Africa and Oxfam saying they have taken up the responsibility of the government and appealed that they extend the project to other neighboring communities.