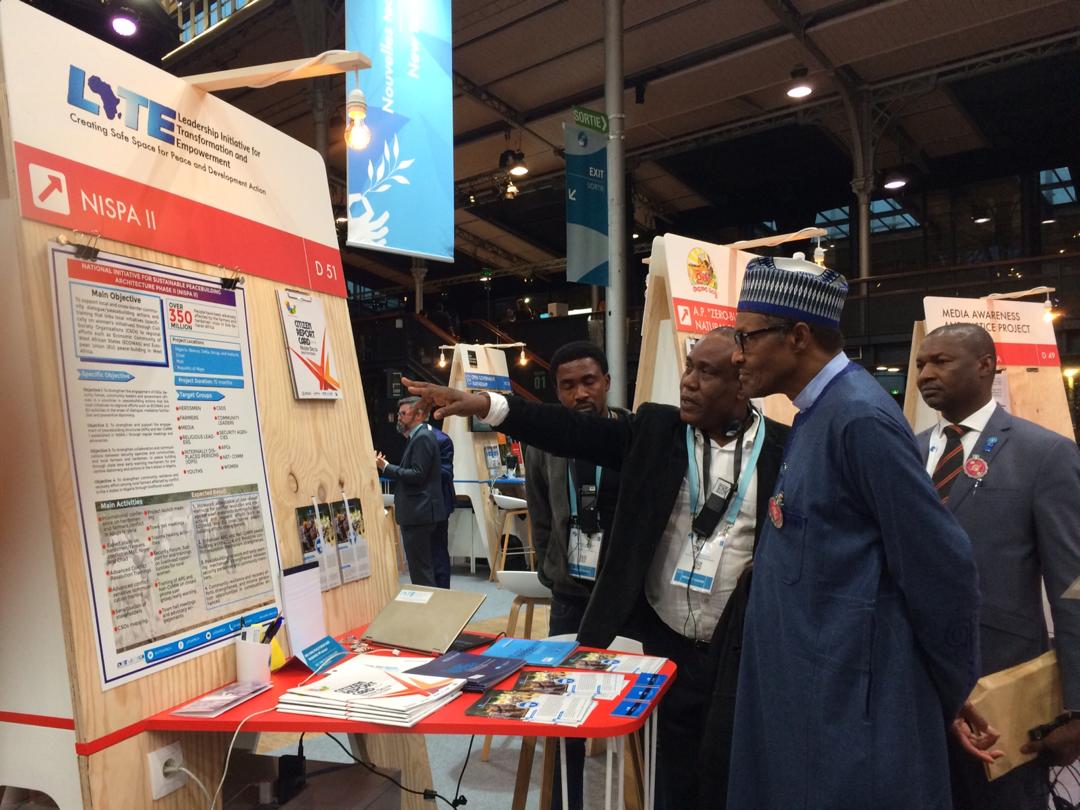 During his visit, the ED of LITE Africa Mr. Joel Bisina walked the President through the National Initiative for Sustainable Peacebuilding Architecture (NISPA II) which is being showcased at the event.
The President showed great interest in the project and encouraged LITE- Africa to extend the project to the on-going government arms mop up programme. As NISPA II proffers innovative solutions to the herders-farmers conflict, the President also encouraged Mr. Joel to liaise with the Ministry of Agriculture on the NISPA project.
NISPA II has the objective to support local and cross-border community dialogue/peace building actions and training that links local initiatives (specifically on women's initiatives) through Civil Society Organizations (CSOs) to regional efforts such as Economic Community of West African States (ECOWAS) and European Union (EU) peace-building in West Africa. It is one of the 120 projects selected to be showcased at the Paris Peace Forum out of 850 applications.
The Paris Peace Forum is an annual event which was initiated by the French President Emmanuel Macron to revive collective governance, international cooperation, norms and institutions to tackle global challenges and ensure durable peace.
This year, the PPF is holding between the 11th to the 13th of November 2018, with over 60 head of states and governments in attendance.