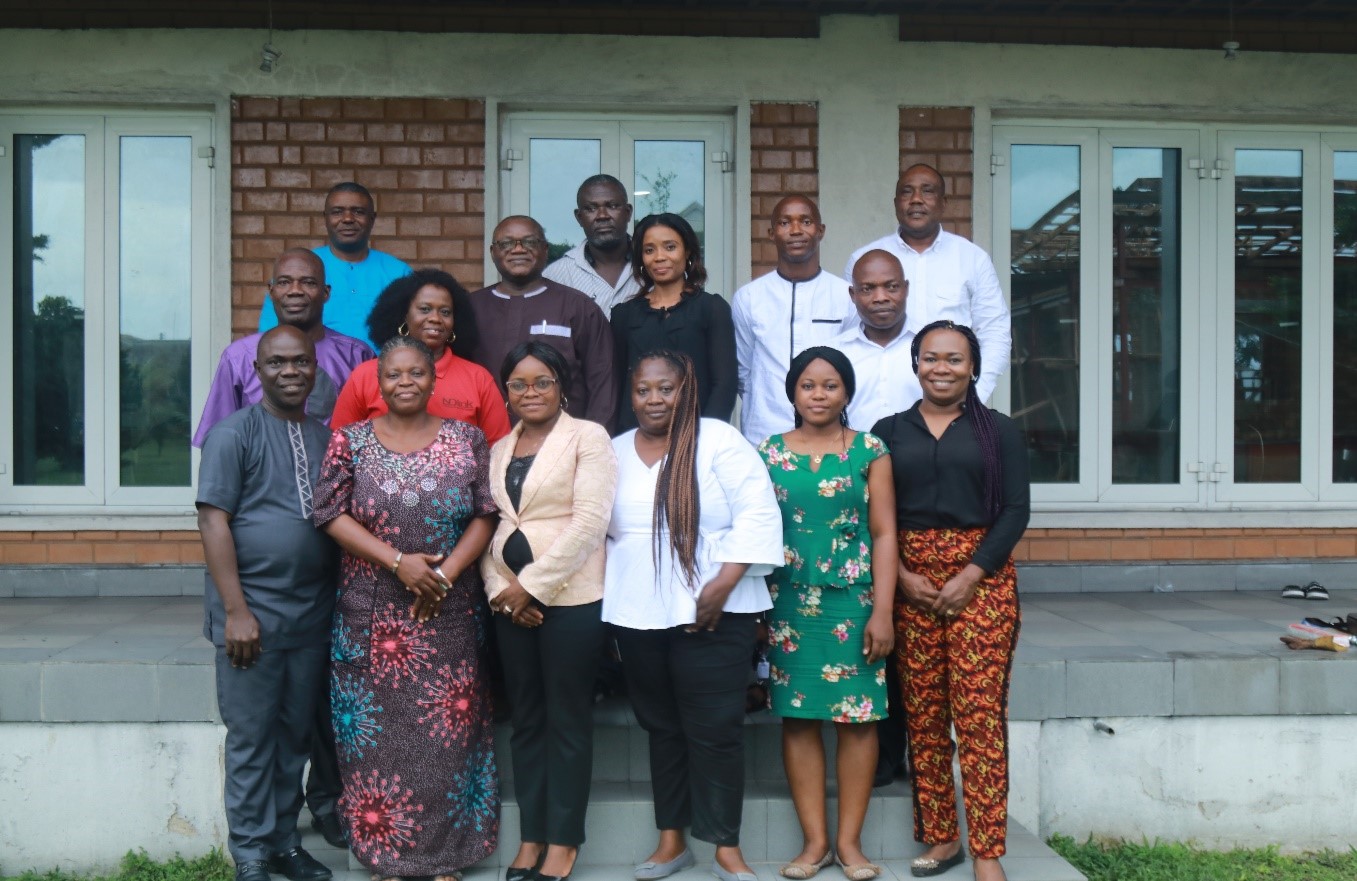 The Partnership Initiatives in the Niger Delta (PIND) Follow-On Institutional Support Foundation was received by LITE-Africa in October 2018, to provide institutional strengthening of systems and processes in preparation for receipt of new funding from other donors and evaluate progress towards financial sustainability for four organizations within the time frame of October 2018 to July 2019, and the four (4) organizations were; NECA's Network of Entrepreneurial  Women ( NNEW), Ugboreke Progressive Fish Farmers Association (UPFFA), Edo State Co-operative Farmer's Agency Limited (ESCFAL),  Life And Peace Development Organization (LAPDO). And the key areas of support were Organizational Strengthening, Resource Mobilization and fund Raising.
Key areas achieved in the following projects:
NNEW INTERMIDIATE OUTCOME
NNEW have 19 policies documented, signed and ready to be operationalized and the policies were adopted by the national body.
The Trained Gender Base Officers (GBOs) were given publicity materials to promote their functions.
They have adopted the use of quick books by their financial management.
ESCFAL INTERMEDIATE OUTCOME
Edo state government takes action to verify the numbers of farmers in Edo State as a result of PIND work on the agricultural policy
Three (3) policy documents were reviewed
Three (3) proposals were submitted
UPPFA INTERMIDIATE OUTCOME
Six (6) new policies were developed
Agricultural policy cluster take action to enforce implementation of allocated budget for fish farmers in Delta State
Strengthened capacity to collaborate and engage government to implement budgetary allocation to Agricultural policies. 
LAPDO INTERMIDIATE OUTCOME
Final copy of the Agriculture policy was submitted to the commissioner of Agriculture
The Ondo state government included a budget line for women as a result of PIND work on the gender policy in Ondo State
Designated Gender based officer who has conducted training on gender mainstreaming