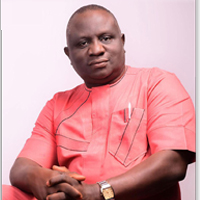 Professor Issac Olawale Albert
Dr. Joe Okei-Odumakin
Mr. E. E. Doyah-Tiemo
Mr. Joel Bisina
Ms. Egondu Esinwoke 
Professor Isaac Olawale Albert is the Chairman of LITE Africa Board of Trustees. He is a Professor of Peace and Conflict Studies, and is the current Director of the Institute of African Studies. He initiated the Peace and Conflict Studies Programme of the University, which started in 2000. He is a specialist in early warning systems, conflict analysis, process planning and "Track II" diplomacy. He was the UNDP (Accra, Ghana) Consultant for the establishment of the MA Peace and Development Studies course of the University of Cape Coast, Ghana in 2006. In 2007, he served as the Country Director of the Nigeria Office of the Institute for Democracy in South Africa (IDASA-Nigeria). He was at the University of Ilorin (Nigeria) during the 2008/2009 academic session to establish the University's Centre for Peace and Strategic Studies. He was a co-founder of, and a Research Associate to, the Centre for Research on Inequality and Human Security (CRISE) at the University of Oxford in the United Kingdom. He is currently working with UNDP to establish some peace studies programmes in Kenya.
In 2006, he won the Africa Peace Education Prize of the California State University, Sacramento (USA). He was the convener of the 2008 Extended Workshop on Social History jointly sponsored by SEPHIS (Netherlands) and the Council for the Development of Social Science Research in Africa (CODESRIA) on "Historicizing Migration", St. Louis, Senegal, 3-21 March 2008. This project involved scholars from different parts of Africa, Asia, Caribbean and Latin America.
He is a member of several learned and professional associations. These include the International Society or Folk and Narrative Research (Finland), Ethnic Studies Network (Northern Ireland), Conflict Resolution Network (Chatswood, Australia), the International Association for Conflict Management (Minneapolis, USA), Nigeria Field Society, and African Association of Political Science. He is a member of the International Network to Promote the Rue of Law; a Fellow and current Board Chairman of the Society for Peace Studies and Practice. He is regional Board Member of the West African Network for Peacebuilding (Accra, Ghana) and and Associate Member of the Finnish Folklore Fellows (Helsinki).
He served at various times as a Consultant to the UNCHS (Habitat), UNEAD, World Bank's Urban Management Programme, USAID, USAID/OTI, DFIF, Oxfam, IDASA, WANEP, US-African Command, Friedrich Herbert Foundation, National Defence College (Abjuja), Command and Staff College (Jaji), Institute for Peace and Conflict Resolution (The Presidency, Abuja), Institute of Security Studies (Abuja), and the Kofi Annan International Peacekeeping Training Centre, Accra Ghana.